count
400cc Rider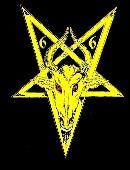 Joined:
Thursday, November 04, 2004
Posts: 54
Location:
Somewhere!
United Kingdom
whoooooooooooooooo!!!!

--

Sanity is for noisy people.so stop shouting!!!!!!!!
the_ox
1300cc Superstar



Joined:
Saturday, October 30, 2004
Posts: 8803
Location:
London
United Kingdom
As the girl in the haunted mansion walked towards the noise , the trepidation was almost dripping off her. She made her way down the hall and reached the semi open cellar door.
Trembling with fear, but knowing she had to do this duty to see if her loved one was still alive, she walked slowly but firmly into the cellar and down the rickety stairs. Every step was reflected in every one of her heart beats, as she descended to the bottom she realised the dull moonlight was not enough to see into the murky dark. So she lit the LED torch she had earlier concealed in her jeans pocket pouch.
Then from behind her in a voice more gravel than song said " Thanks I could not see you until then" and he hit her with a shovel and buried her with her aunty.

Taken without shame and adapted,but the moral is if there is a monster, run from the fooker not guide it towards you!!!


--

I like long walks,especially when they are taken
by people who annoy me.